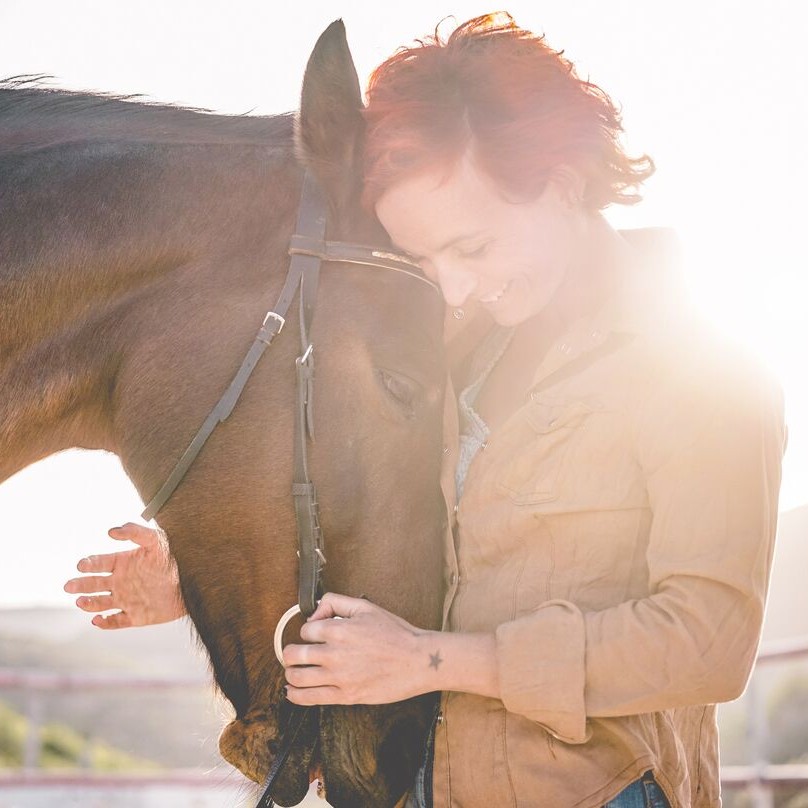 June 1-4, 2019
9:00am-5:00pm
Healing with Horses Part 1 & Part 2
Learn hands-on healing and experience the intimate connection with horses you long for.
Come to: understand equine communication, apply healing skills to horses and experience their direct feedback, as they express their needs.
Come away with: faith in energy healing and confidence in your ability to help horses as you witness the undeniable results!
Healing with Horses, Part 1 (June 1-2)
Healing brings you into an intimate connection with horses. To create this sacred relationship, you need to be connected to the earth – and to yourself. In Healing with Horses, we practice meditations to establish your center and ground and exercises that validate the existence of energy. You'll learn healing skills and apply them to horses in the afternoons. You'll gain awareness of equine communication; experience horses requesting your help and healing. Individual attention is given, to attain the confidence you need. Your faith in energy healing will become strong, as you see the amazing results from your work with the horses.
Healing with Horses, Part 2
 (June 3-4)
Part two provides a more in-depth understanding and experience of healing the horse. It begins with a case study of an equine healing. We review anatomy, physical conformation and how healing transforms the equine body and mind. We travel into the spiritual dimension of equine communication, to perceive both the physical and emotional needs of the horse. As our healing work deepens, we identify the challenges that naturally arise for the healer, and how to regain your connection with the horse when lost. Students receive an equine healing handout to record their healings. After class, graduates are eligible for mentoring sessions with Ginger; this format provides structure for their continued support.
The classes are taught exclusively by Ginger. A passionate teacher, she gives one-one-one support during each exercise and the afternoon healings on horses. Ginger is known for fostering a compassionate, healing environment where participants can share their thoughts, feelings and questions. Class sizes are limited to provide for individualized attention.
You will be redirected to earthhorsehealing.com to register.
When:
Part 1 – June 1-2, 2019
Part 2 – June 3-4, 2019
9:00am-5:00pm
Where:
Tri-Brook Equestrian Center
283 Long Swamp Rd
New Egypt, NJ
Investment:
Part 1 & 2: $695
Part 1: $375
Part 2: $375 – Prerequisite: Healing with Horses Part 1
Lunch is available for an additional fee.
You will be redirected to earthhorsehealing.com to register.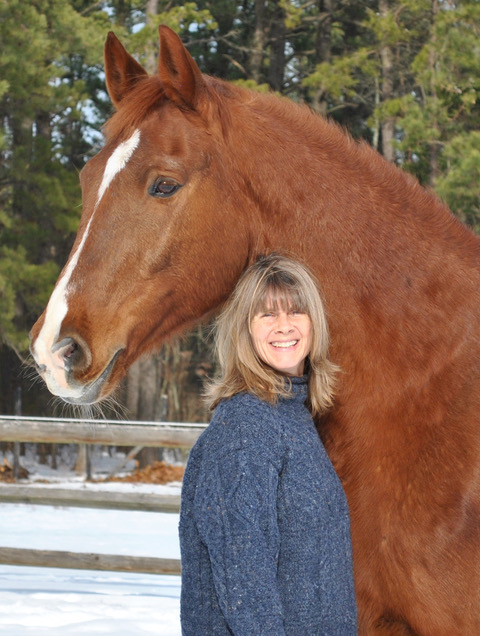 Ginger Krantz has twenty years of formal training, thirty years of experience and fifteen years of teaching healing. She is certified in Brennan Healing Science® and served on the faculty of the Barbara Brennan School of Healing, where she taught and mentored the teaching staff. Ginger has extensively studied the earth-based skills of awareness and shamanic healing with Tom Brown Jr. at his Tracker School in New Jersey. Ginger is an experienced equestrian and horse owner. She's the principal of Earth Horse Healing, LLC; a holistic healing practice for horses and small animals; and teaches classes on equine healing.
For more information about Ginger and the Healing with Horses class please visit: earthhorsehealing.com
You will be redirected to earthhorsehealing.com to register.